Rates
 NOTE: DOGS OVER 65 LBS START AT $40 PER NIGHT AS OF 01/01/2018, PLEASE CALL FOR ACCURATE PRICING.
                        FULL PAYMENT EITHER BY CASH OR CHECK IS REQUIRED UPON PICK UP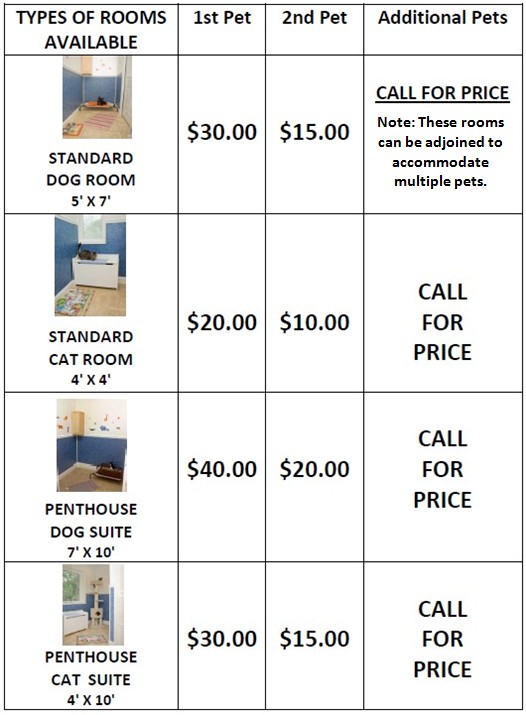 * See Special Offers (Dogs ONLY!)
RECOMMENDATIONS
For multiple pets in the same family we will work with you to choose the appropriate room (s) for your pets size and temperament. Your pet(s) comfort is our primary concern and we don't want any pet to feel cramped!

Standard Dog Rooms will accommodate comfortably 1 or 2 Dogs each 60 lbs or less.
Standard Cat Rooms will accommodate comfortably 1 Cat, any size.
Penthouse Dog Suite will accommodate comfortably 4 Small Dogs or 2 to 3 Large Dogs.
Penthouse Cat Suite will accommodate comfortably 2 to 4 Cats in style w/ double large windows.
AMENITIES